MINE MARIOVO
South of the city Prilep at a distance of around 30 km, on the regional road Prilep – v.Vitoliste, coal (lignite) deposit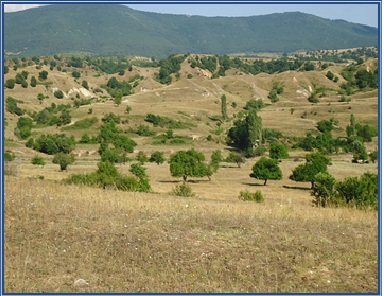 is located. The deposit is stretched West– South–West, 7km in length and 2 km in width or approximately 14 km² area bounded by the villages: Manastir, Melnica, Vitolishte, Polchishte and Beshishte.
With the latest detailed geological investigations during the years 2009÷2010, geological coal reserves of 96,7 million tons from category A+B+C1 (2010) with lower heating value of 7.654 KJ/kg are confirmed.
For the coal deposit Mariovo, there is a revised Main Mining Design for exploitation of the coal with underground technology for mining (Premogovnik Velenje, Slovenia 2013). In accordance with the Main Mining Design, as stated in its title, the mining is underground, by implementing modified Velenje Method of excavation, which is a derivative of the larger group of long-wall method of underground mining.
Regarding the the possibilities for exploitation of coal from the potential mine Mariovo, there is ongoing procedure for preparation of Feasibility Study for the transport of coal from Mariovo to TPP Bitola. This study should answer the question regarding the most cost-effective manner and method for transferring and transporting the coal with the purpose of its usage as an energy resource in the TPP Bitola that represents a complex problem and requires a multidisciplinary approach towards solving this issue.
Mine Mariovo